Buying vs Leasing: Pros & Cons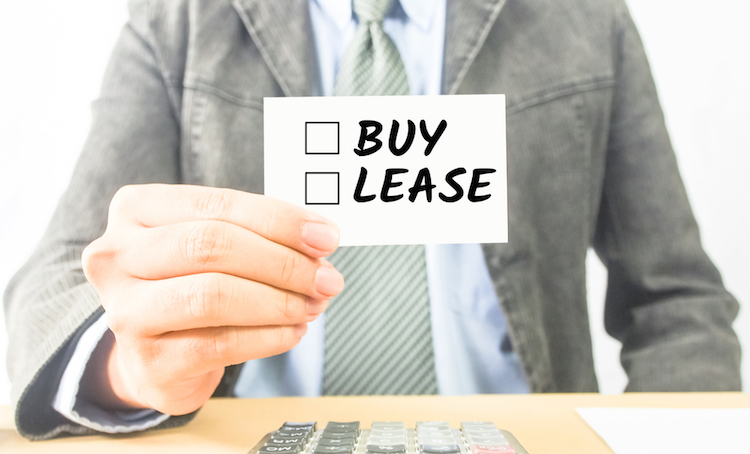 It's very common for shoppers to have a hard time with the question of buying vs. leasing. It's a common misconception that one is better than the other, but here at Toyota of Fort Walton Beach, we want you to know that is not the case. Buying and leasing both offer advantages and drawbacks that can be compared. The truth is, it comes down to what you need out of your next vehicle. If you have a clear idea of how you plan to use the car, then you can weigh the pros and cons to make a more informed decision. You should always consider your finances when it comes to a new vehicle, because that can really influence your decision.
Buying
Pros
- The car is yours
- No mileage restrictions
- Free to modify your vehicle
- Variety of financing options
- Can trade it in whenever you want
- Build equity over time
Cons
- Large down payment
- Depreciation causes resale value to drop
- Higher monthly payments than a lease
- More money over time due to built up interest
- Repairs can be expensive after warranty expires
- Potential for negative Equity
Leasing
Pros
- Low down payment
- No long-term commitment
- Can upgrade to new model every few years
- Car repairs are covered by warranty
- Lower monthly payments
- Hand in car when lease term is over
Cons
- Can incur fees from mileage restrictions
- Must keep vehicle in "like-new" condition
- Can't alter or modify vehicle
- Cannot build equity over time
- Hard to lease with poor credit score
Each option has some things to like and things not to like, which is the case with any major purchasing decision. Leasing a Toyota at our Fort Walton Beach dealership is a great option if you don't put on a ton of miles and enjoy having the latest models. It also allows you to get a vehicle you may not be able to afford outright, but you have to make sure that you take good care of it. Most lease terms are three years and then you can hand it in with no strings attached. You can move on to a new vehicle, which is great if your financial situation changes.
Of course, there's nothing quite like owning your own car. When you buy a vehicle, then you can do whatever you want with it. You can add accessories or genuine Toyota parts whenever you want, and take off on long road trips. It's all up to you. And when you finance a car at Toyota of Fort Walton Beach, you can limit the upfront costs with the help of our financing team. It's a great way to build equity and improve your credit rating when you keep up with your monthly payments. You can always contact us if you want to learn more about buying vs. leasing at Toyota of Fort Walton Beach. Get started by giving us a call today at (850) 863-8344.
Complete Our Finance Application to Get Started