Toyota XSP And XSP-X Accessories Package

XSP and XSP-X Accessories Package


Drivers who want their Toyota to stand out from the pack choose a model with the XSP or XSP-X Accessory Package.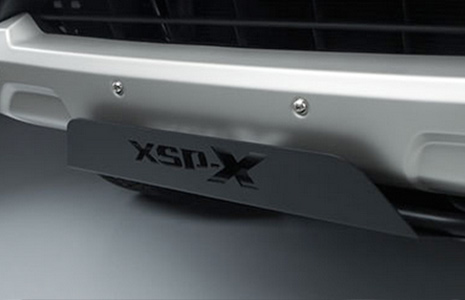 XSP - Avalon or Corolla


Corolla XSP and Avalon XSP models feature XSP logos on the doors, spoiler, interior headrests, carpet mats, and door sills. They make a statement with front and rear ground effects, special brake caliper covers, and rocker panels. The Avalon XSP also features special lighting effects, including LED fog lights and LED daytime running light strips.


XSP-X - Tacoma or Tundra


The Tacoma XSP-X and Tundra XSP-X look like they're ready to blaze some trails. Interior features include a carbon fiber dash, special carpet mats, and logos emblazoned on the door sills and headrests. The exterior has eye-catching details like special badging and graphics, special alloy wheels, XSP-X Spray-In Bedliner, chrome exhaust tips, LED lighting, and much more.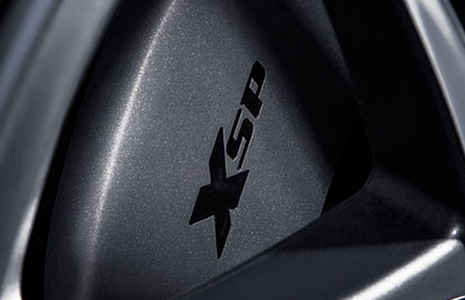 Sales Hours
850-357-8984
| | |
| --- | --- |
| Monday | 9:00 am - 7:00 pm |
| Tuesday | 9:00 am - 7:00 pm |
| Wednesday | 9:00 am - 7:00 pm |
| Thursday | 9:00 am - 7:00 pm |
| Friday | 9:00 am - 7:00 pm |
| Saturday | 9:00 am - 6:00 pm |
| Sunday | Closed |
Service Hours
850-357-8982
| | |
| --- | --- |
| Monday | 7:00 am - 6:00 pm |
| Tuesday | 7:00 am - 6:00 pm |
| Wednesday | 7:00 am - 6:00 pm |
| Thursday | 7:00 am - 6:00 pm |
| Friday | 7:00 am - 6:00 pm |
| Saturday | 8:00 am - 3:00 pm |
| Sunday | Closed |
Parts Hours
850-357-8983
| | |
| --- | --- |
| Monday | 7:00 am - 6:00 pm |
| Tuesday | 7:00 am - 6:00 pm |
| Wednesday | 7:00 am - 6:00 pm |
| Thursday | 7:00 am - 6:00 pm |
| Friday | 7:00 am - 6:00 pm |
| Saturday | 8:00 am - 3:00 pm |
| Sunday | Closed |
Used Car Department Hours
| | |
| --- | --- |
| Monday | 9:00 am - 7:00 pm |
| Tuesday | 9:00 am - 7:00 pm |
| Wednesday | 9:00 am - 7:00 pm |
| Thursday | 9:00 am - 7:00 pm |
| Friday | 9:00 am - 7:00 pm |
| Saturday | 9:00 am - 6:00 pm |
| Sunday | Closed |
Make Ready Department Hours
850-863-2167
| | |
| --- | --- |
| Monday | 7:00 am - 7:00 pm |
| Tuesday | 7:00 am - 7:00 pm |
| Wednesday | 7:00 am - 7:00 pm |
| Thursday | 7:00 am - 7:00 pm |
| Friday | 7:00 am - 7:00 pm |
| Saturday | 7:00 am - 7:00 pm |
| Sunday | Closed |