3 Effective Vehicle Maintenance Tips To Save You Money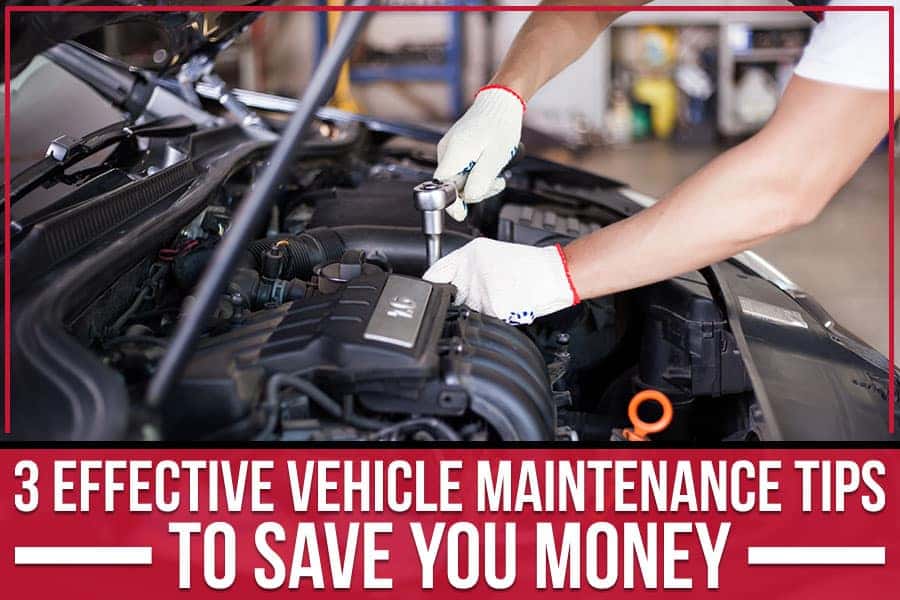 Few people seem to understand that one can maintain their car and save big without compromising on the quality of regular vehicle maintenance. They skip out on even the most basic car service in the name of money-saving and then wonder why their car suddenly stalled on the road.
Vehicle maintenance neglect can rack up expenses in car issues & component deterioration quite fast. Not to mention, the car's value also deteriorates. Here, we present three simple vehicle maintenance tips to help save on your vehicle's upkeep costs while keeping its value up to the mark on resale.
1. Don't Skim Across Your Owner Manual!
It's a bit of dry reading, but take it as a car-care epic and familiarize yourself with every aspect of your car. The internet will help you further with terms you don't understand, and soon you will know the ins and outs of your vehicle like the back of your hand. That done, now you can sense and logically troubleshoot when your car might be developing an issue. When driving, a pull to the side can indicate misaligned tires, or a sputtering car start can point to water vapor in the fuel lines, a faulty alternator, or a weak battery.
Then you can immediately schedule service at your trusted dealership auto shop and get the issue fixed at reasonable rates. It's much better than having to pay a hefty sum for random car damages!
2. Focus on The Oil-Tire-Fluids Trinity
Basic service is a must twice a month, and it entails an engine oil check and possible replacement (very cheap!), plus tire rotation, tire pressure, wheel alignment, brake pad replacement, battery electrolyte check, and a topping up of wiper fluid. These are the things you cannot skip thinking they are costly because what follows from neglect is enough to degrade your car from its road-worthy status to a junkyard attraction.
You can even insist on a full diagnostic of your car's electricals to ensure there are no shorts that might be draining your battery.
3. Never Forget a Wash!
The fuel efficiency values you see for city & highway driving are test values from ideal conditions that entail a perfectly streamlined car. So, if you think your new car is low on efficiency, maybe you need your car detailed. A dirty car body can add significant drag to the car's acceleration and reduce efficiency by up to 8%. A car wash & a wax also saves you the trouble of getting costly repaint jobs and chipping. Imagine how much that is in fuel savings!
Suppose your car receives the regular maintenance and detail as prescribed by industry experts & your car manual. In that case, your vehicle will not only go high on efficient mileage but will also make up for its depreciated costs!
If you guiltily shuffled your feet while reading this, then your car is likely way overdue for a car servicing & maintenance tune-up. Toyota of Fort Walton Beach, serving Gulf Breeze, FL, welcomes you with a tempting array of one of the most reliable makes in the world, both new & used Toyota vehicles, along with a fully equipped service center.
Book us for your car's much-needed tune-up, and watch how much you save in the long term!