Simplifying The Car Buying Process – 7 Test Driving Tips!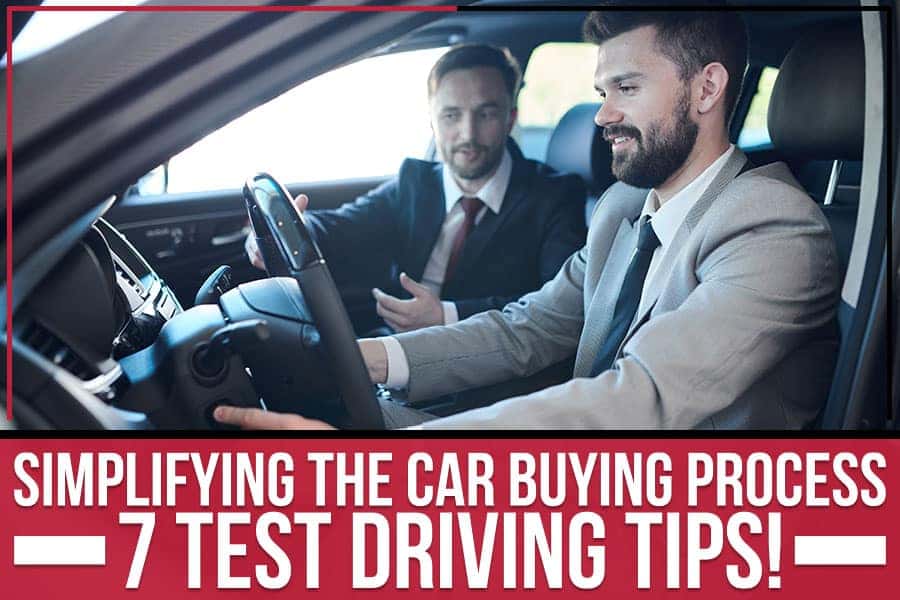 When you finally decide to splurge on a new car, the process is no walk in the park & can seem daunting. There are so many vehicular aspects to consider: price, make, model, options, gas mileage, and the list goes on and on. But don't worry – Toyota of Fort Walton Beach has you covered.
Here are our guaranteed top tips for making your next car purchase as smooth and stress-free as possible. Keep reading to learn more!
1. Have a Plan:
Before heading out for a test drive, take some time to think about what you want to accomplish. What are your must-haves in a car? What are your dealbreakers?
What features are you looking for? Having a crystal-clear idea of what you're looking for will help you narrow down your choices and make the test drive more productive.
2. Do Your Research:
Once you've honed in on your category of car, it's time to do some research. Read reviews, compare prices and options, and narrow down your list of potential vehicles. When you get to the dealership, you'll already have a good idea of which cars you want to test drive.
3. Be Prepared:
Before heading out on the test drive, make sure you have all of the necessary paperwork with you. This includes your driver's license, proof of insurance, and any financing pre-approval documents. Having everything in order will make the process go more smoothly.
4. Get Familiar:
Make sure you're familiar with the car's controls. This includes the gas and brake pedals and the turn signals and headlights. It's also important to know how to adjust the mirrors and seats.
5. Take your Time:
There's no need to rush through the test drive. This is an important decision, so take your time and get a feel for the car. Please pay attention to how it handles, how comfortable you are in the seat, and whether all of the features are easy to use.
6. Test in Different Driving Conditions:
Be sure to test the car in various driving conditions, such as city streets, country roads, and highways. This will help you see how the car performs in different environments.
7. Ask Questions:
If you have any questions about the car or the test drive process, don't hesitate to ask. The salesperson should be happy to answer any of your questions and put your mind at ease.
Whether you purchase a new Toyota vehicle or used car, see us at Toyota of Fort Walton Beach, serving Valparaiso, FL. We perform routine maintenance and repairs. Our state-of-the-art car service center can serve you if you need oil or tire services.
Our car service centers are well suited for different makes and models of vehicles. Contact our dealership with a service inquiry, and we will have your Toyota vehicle running like new in no time! We know that your time is valuable, so we strive to provide fast and efficient service.