Busting 5 Myths About Buying Used Cars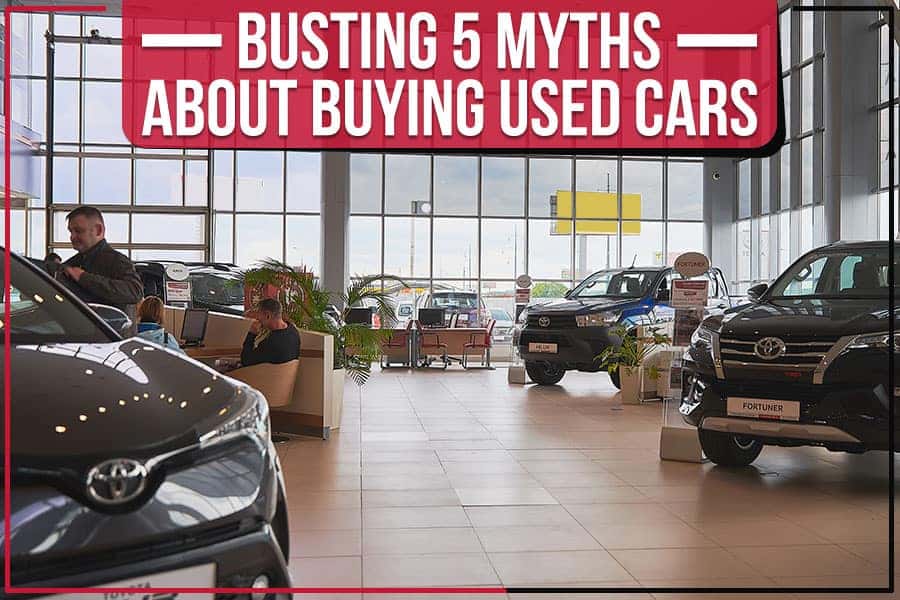 We are certain you have been myth-bombed. Why else would you be here? Buying a used car in a world that will not let you is not easy. But, we are here to debunk these myths. Watch as we at Toyota of Fort Walton Beach, serving Navarre, FL, debunk some of the biggest used car myths that you must not let get to you.
Second-Hand is Another Name for Meagre Value
Used cars hold much more value than their new counterparts. For starters, take depreciation into account. It is always high on newly-bought vehicles – you end up losing more money than is worth. The same is true for insurance – used cars have cheaper insurance than new ones. So, you are better off with a used car.
You Pay for What You See
Advertised prices are almost always never final. In fact, these prices often repel buyers if too high. However, you should know that you have more control than they let on – it is a buyers' market, after all. Don't think, even for a second, that a car is out of your range; used cars rarely are.
You just need to be courageous enough to negotiate!
Speaking of Negotiating – It is DIFFICULT
No! Negotiating is not necessarily difficult. It can be tricky, yes, depending on your dealer. If you have a tough nut, then you can't go anywhere with them. However, if you think you can convince some other – by all means, go ahead. Some will try to talk you out of it, saying that the item is already on sale (but the price is the same, too, this they will not tell you). So, you should know when to walk, too.
Those Who Sell Frequently Can Be Trusted
Sure, you cannot trust sellers online. You will automatically try to find someone who has back-to-back sales. Even if the guy – or gal – is selling to many people, this does not necessarily ensure that they are legit sellers. They could be scamming them all for all you know. So, never trust anybody and always do your research before buying from anybody.
Higher Mileages Are "Not Healthy"
They say that even for a used car, you need to put in some time and effort. Dedication is the only way for it to achieve the mileage with which it was originally marketed. This means that a used car has the most mileage. But a used car is, well, a used car. However, can it truly beat the original?
This is where people make a mistake. This used car has more value (if you know what to look for) than a new one. So, high mileages, meaning used cars, are healthy.
If you have bought a used car and are now scared – don't be. Also, don't hesitate if you are going to buy a used car. Check out our inventory and schedule a service with Toyota of Fort Walton Beach, serving Navarre, FL, today and buy that car you have always wanted!